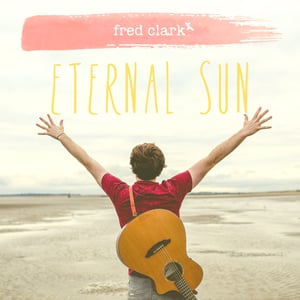 £

7.00
The brand new album 'Eternal Sun' is coming out 1st October.
Containing 12 heartfelt, emotive, catchy songs all written by Fred Clark and recorded in his home studio. The new album brings a folky sound mixed with pop and acoustic tones.
Pre-order the album to receive in advance of the release date.
Track Listing:
1. Hold On
2. Call It Home
3. Feel You Closer
4. All We Are
5. Eternal Sun
6. In Your Grace
7. Down By The Sea
8. Hold Your Heart
9. Chasing Me Chasing You
10. My Friend
11. Show Me Love
12. More Than I Can Say